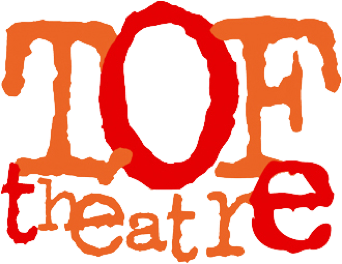 In Preparation
October 2018
Poupée Barbue
(provisional title)
A one-man one-puppet show for children over 5, their parents and non-related adults

This new creation will gently bring our younger audience members face to face with their preconceptions about the allocation of roles between girls and boys, mums and dads. More than that, the Tof théâtre wants to display the incredible chemistry between a m(um)dad and his son, their infinite tenderness and boisterous affinity, as well as the clownish confrontation that constitutes their everyday life.

Sitting in his bubble, m(um)dad is eatling pickles, knitting and expecting …
When suddenly, he can feel it, moving, tensing, retracting, panicking, agitating before unwinding with exhaustion. He breathes heavily, tangles, shouts, laughs and also cries, as we follow the actions and reactions of a tenderly harsh duo.

We are actively looking for partners and coproducers for this creation that will be released in the fall 2018.
Présentations de projet :
- 1er décembre 2017 à 14H40 : Festival Lookin'Out (Le Bamp, Bruxelles)
- 27 décembre 2017 : En Short à Noël au Théâtre, La Roseraie, Uccle- Bruxelles
- 3 février 2018 : Festival Momix, Kingersheim (68)